Unlock Your Potential. Lead Your SAM Team.
Help companies become efficient, compliant, and agile by designing, implementing, and optimizing SAM in accordance with ISO 19770-1, the global standard for SAM. The pricing below includes the online course, certification assessment, certificate, and digital credential.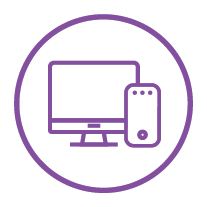 Convenience without Compromise
We use the latest in eLearning technology. Access our innovative training modules at your convenience on any device, at any time.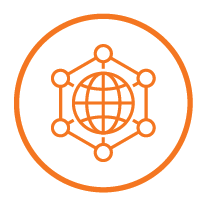 Clarity in Complexity
From simple to complex environments, the ISO-aligned, tiered approach teaches you to build a SAM program, one step at a time.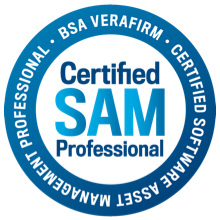 BSA Verafirm Credentials Offer Credibility and Mobility
Our digital credentials are verifiable. Send it to your network, showcase it on your profile, and gain credibility in your job search.
Learn & Certify

Course Part I: Management Principles
Introduces and provides in-depth training on how to set up a management system for SAM based on the Plan-Do-Check-Act methodology.
Course Part II: Implementing SAM Processes
Presented in three progressive tiers, the course provides detailed information around implementing the 15 key operational processes recommended by ISO.
Certification Assessment
The assessment is designed to test your knowledge of the principles and application of ISO 19770-1 to a SAM system.